Webcast KIDV: Beyond closing the loops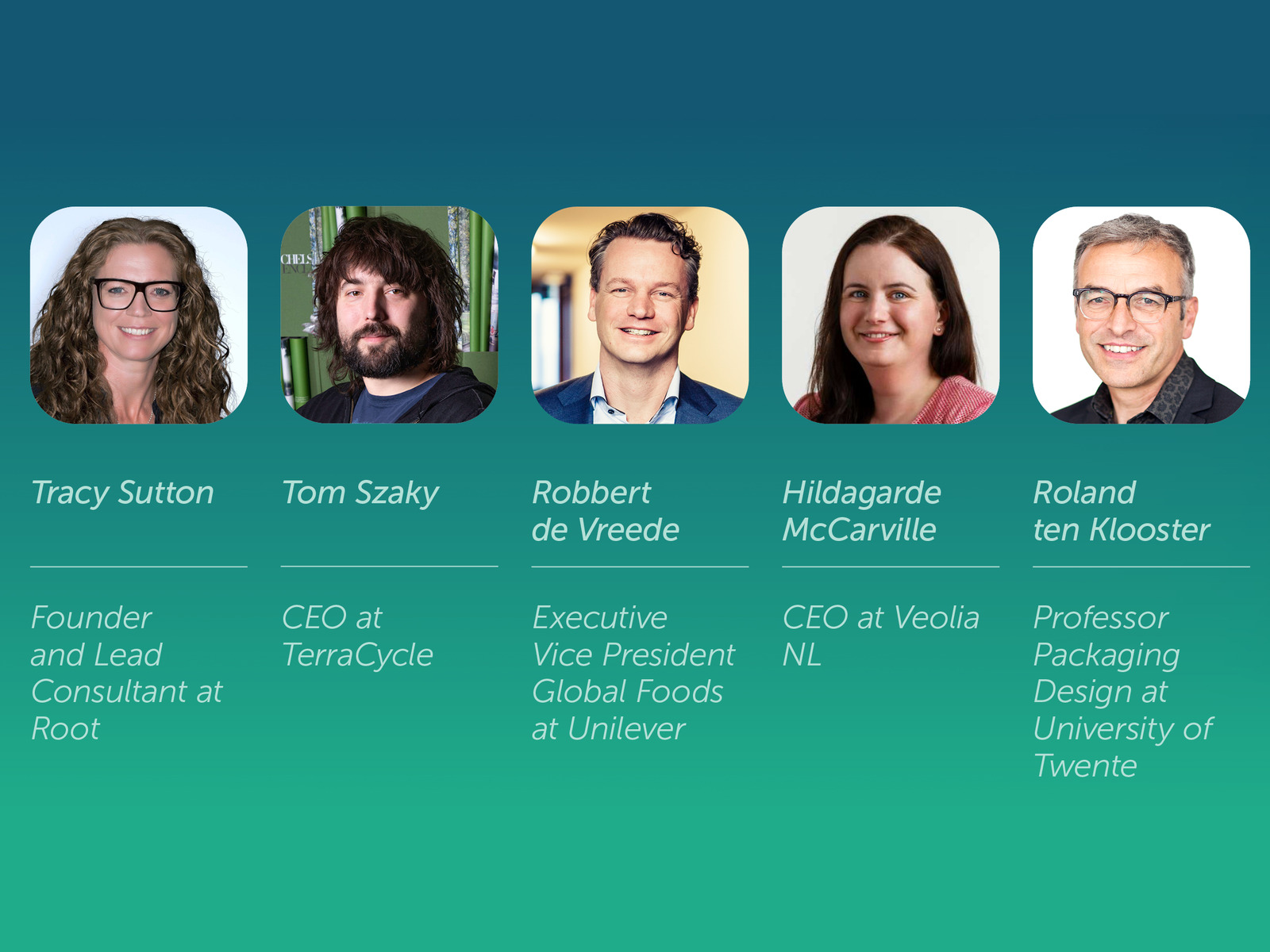 Friday September 11, 2020
Back to overview
Het Kennisinstituut Duurzaam Verpakken (KIDV) houdt op donderdag 17 september van 16.00 tot 18.00 uur de eerste online bijeenkomst over The State of Sustainable Packaging. Experts uit binnen- en buitenland geven tijdens een webcast hun reactie op deze internationale publicatie van het KIDV.
Tijdens de online webcast reflecteren experts uit de internationale verpakkingsketen op belangrijke dilemma's, nieuwe concepten en innovatiestrategieën. Dit gebeurt in een interactieve ronde tafeldiscussie onder voorzitterschap van Tracy Sutton. Zij is als oprichter van Root Innovation (VK) uitgegroeid tot een expert en vooraanstaand spreker op het gebied van innovatief en duurzaam verpakkingsontwerp. Deelnemers aan het panel zijn onder andere Robbert de Vreede (Executive Vice President Global Food
Unilever), Tom Szaky (CEO TerraCycle, VS), Hildagarde McCarville (CEO Veolia Netherlands) en Roland ten Klooster (hoogleraar Packaging Design and Management Universiteit Twente).
De webcast wordt online uitgezonden. Via polls en andere tools kunt u ook deelnemen en uw stem laten horen. U dient zich hiervoor wel te registreren.